Pediatric Chiropractic Care in Point Pleasant
Childhood illnesses are on the rise, and it's more important now than ever to have your child evaluated by a chiropractor that specializes in pediatrics. For the first time in recorded history, children aren't expected to outlive their parents—a shocking and unsettling statistic. Though there are numerous causes, one of the biggest is the addition of outside interventions in the form of medicines like Zyrtec®, Adderall and antibiotics deemed "necessary" for proper function. As our doctors put it:
If these medications were effective, we'd be the healthiest population on the planet!
Sadly, we're far from it. Even though our bodies are designed to heal, we're leading lower quality of lives that limit our best level of health. The good news is that chiropractic care can help change that for you and your child.
Regular Checks for Better Health
The first subluxation often happens during the birthing process while the baby is going through the birth canal. Then, as your child learns how to roll over, sit up, crawl, walk and eventually run, the inevitable falls can lead to misalignments that cause interference in the nervous system. Regular pediatric chiropractic care can make sure your child's spine and nervous system are developing properly.
Most parents bring their baby in for a wellness check, but some children are brought in with complaints, such as:
Bedwetting
Colic
Constipation
Ear infections
Recurring illnesses
Torticollis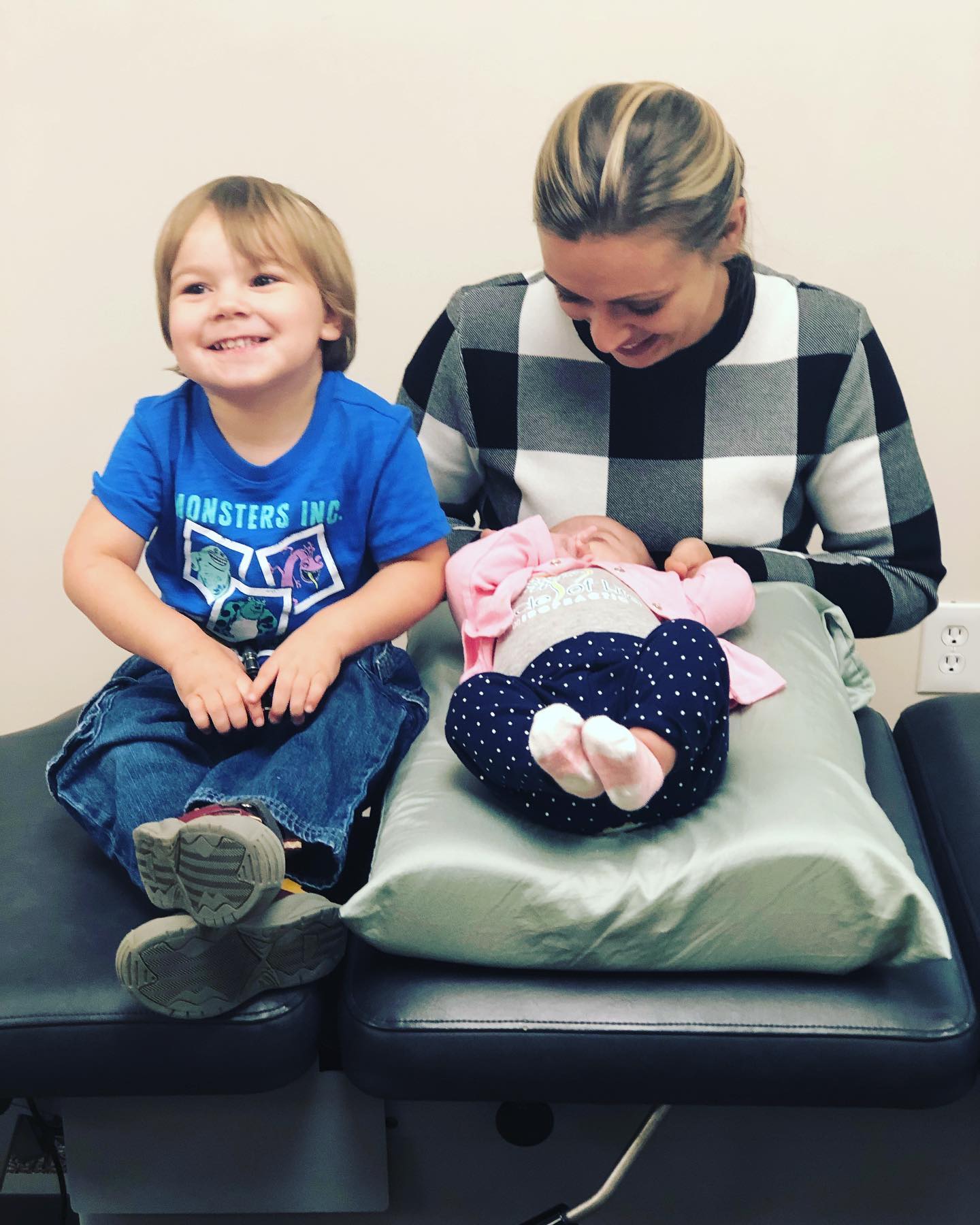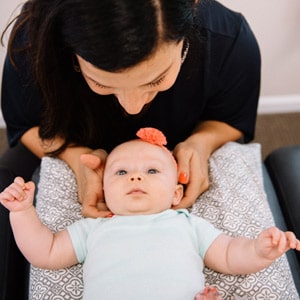 Our doctors have been privileged to check and adjust newborns in the hospital, at home or in the office when they come in days after birth. The evaluation and adjustment for newborns is so gentle that most sleep right through it!
It's truly remarkable to watch a newborn's body realign and express its full potential. Parents often notice a difference in their child before they even get home. That is the incredible power of a chiropractic adjustment!
Our specialization in prenatal and pediatric chiropractic care gives parents the comfort of knowing their children are in good hands. Dr. Stephanie's past work with midwives and doulas has given her a unique perspective on providing chiropractic care for families. She has served women from preconception to postpartum and embraces the privilege of caring for newborn babies.
We would love the opportunity to assess your child's health. Contact us today and book a free consultation to give your child the brightest and healthiest future possible.